New supplier for Brady cable ties
Subject: Supplier change cable ties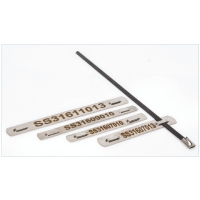 Dear Brady Customer,
Brady is continuously working with his suppliers to offer you the best materials. We want to inform you that we will change from supplier to optimize the production, quality and supply process.
From June 1st onwards, we will start to transition and we expect this to be complete within a few weeks.
We have extensively tested the materials to ensure you will enjoy the same performance as before. New part numbers have been created and will published on the next price list update. To facilitate this change, the attached list enables you to review in detail the migration of all impacted products.
We are committed to a successful transition, while providing you the best possible products. Should you have any further questions, please contact your supplier of Brady materials.
Thank you for your understanding and continued support of Brady.
Sincerely yours,
David Verloes
Product Marketing Manager Product ID
Brady EMEA