Newland – Scanning made simple
GSH Identification Solutions is sinds kort reseller van Newland Auto-ID.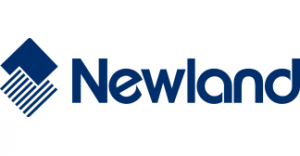 Newland EMEA is a fast growing AIDC manufacturer of high performance image-based data collection hardware. Our product range of 1D and 2D barcode scanning solutions includes PDA's and Tablets, Handheld Barcode Scanners, Stationary Barcode Scanners, Customer Information Terminals and OEM Scanning engines.
we beschikken over een uitgebreid gamma, bestaande uit:
OEM Scan Engines (EM1300 – EM1365 LD – EM1399 LD – EM2028 – EM2047 – EM2049 – EM2096 – EM3000 – EM3080 – EM3090 – EM3095 – EM3296 – EM3396)
Stationary Scanners (FM100 – FM430 – FR20 – FM3051 – FM3056 – FM50 – FR4050 FR4060)
Handheld Scanners (HR1250 – HR11 – HR1550 – HR22 – HR3250 – HR3290 – HR42 – HR1550 – HR3290 – BS8060)
PDA's (PT30 – PT60 – MT65 – MT90)
Symphones (N2S – N5000 – N7000 – N7000R)
Customer Information Terminals (NQUIRE 200 – NQUIRE 300 – NQUIRE 1000 – NQUIRE TOUGH TAB)
Voor meer informatie zie website GSH Identification Solutions